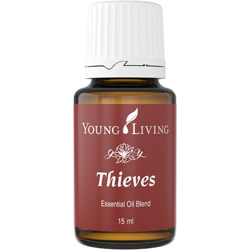 Young Living Thieves Essential Oil
The revolutionary and legendary Thieves® tested for its cleansing properties contains powerful essential oil blend that provide protection and support.
How to Use
Diffuse, apply topically.
Ingredients
clove, cinnamon bark, rosemary, lemon, eucalyptus (E. radiata)
P/s: Prices quoted in Retail pricing. For any wholesale prices, do contact us for more information.