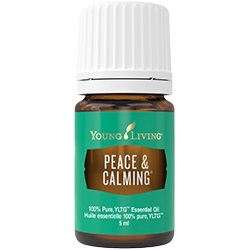 Young Living Peace & Calming Essential Oil - 5ml
The gentle scent of Peace & Calming® encourages deep relaxation to promote a peaceful night's sleep.
How to Use
Diffuse or apply topically.
Ingredients
Tangerine, Ylang Ylang, Blue Tansy, Orange, Patchouli.
P/s: Prices quoted in Retail pricing. For any wholesale prices, do contact us for more information.