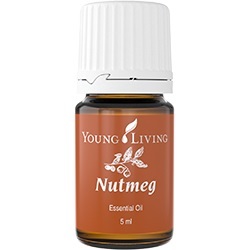 Young Living Nutmeg Essential Oil - 5ml
Nutmeg has a warm, spicy aroma that is energizing and uplifting. Nutmeg blends well with other oils such as Orange, Clary Sage, any Eucalyptus, and Ginger.
How to Use
Diffuse or apply topically.
Ingredients
NUTMEG Myristica fragrans
P/s: Prices quoted in Retail pricing. For any wholesale prices, do contact us for more information.