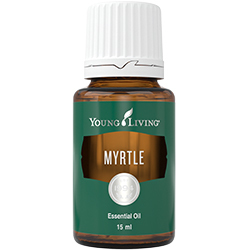 Young Living Myrtle Essential Oil
Myrtle has a clear, fresh, herbaceous scent, similar to eucalyptus. Supportive of the skin and hair. Myrtle has approximate ORAC of 253,512 (TE/L).
How to Use
Diffuse or apply topically.
Ingredients
MYRTLE Myrtus communis
P/s: Prices quoted in Retail pricing. For any wholesale prices, do contact us for more information.