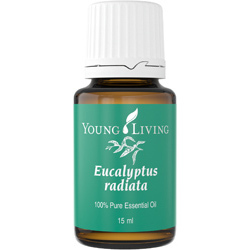 Young Living Eucalyptus Radiata Essential Oil
Eucalyptus Radiata is a key ingredient in Young Living's Thieves oil blend due to its wide range of purifying properties. This oil contains citral, a constituent known for its cleansing abilities.
How to Use
Directly inhale, diffuse, or dilute with V-6 Vegetable Oil Complex to apply topically.
Ingredients
E U C A LY P T U S R A D I ATA Eucalyptus radiata
P/s: Prices quoted in Retail pricing. For any wholesale prices, do contact us for more information.