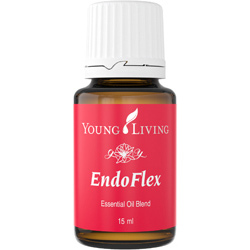 Young Living Endoflex Essential Oil
Endoflex™ helps maintain overall vitality through a combination of essential oils.
How to Use
Diffuse or apply topically.
Ingredients
Spearmint, Sesame Seed Oil, Geranium, German Chamomile, Sage, Myrtle, Nutmeg.
P/s: Prices quoted in Retail pricing. For any wholesale prices, do contact us for more information.