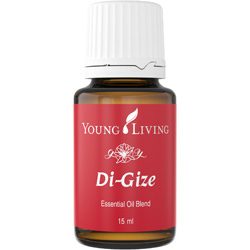 Young Living DiGize Essential Oil
DiGize™ is a blend of pure Tarragon, Ginger, Peppermint, and other essential oils, designed as ointment that soothe discomforts topically.
How to Use
Diffuse, dilute with V-6 Vegetable Oil Complex to apply topically.
Ingredients
Tarragon, Ginger, Peppermint, Juniper, Fennel, Lemongrass, Anise, Patchouli.
P/s: Prices quoted in Retail pricing. For any wholesale prices, do contact us for more information.