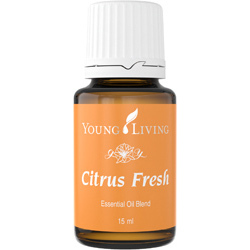 Young Living Citrus Fresh Essential Oil
Citrus Fresh™ is a relaxing, calming blend loved by children and adults alike. Rich in the powerful antioxidant d-limonene, it brings about a sense of well-being, creativity and feelings of joy. It also work as odor purifier.
How to Use
Diffuse or dilute with V-6 Vegetable Oil Complex to apply topically.
Ingredients
Orange, Grapefruit, Mandarin, Tangerine, Lemon, Spearmint.
P/s: Prices quoted in Retail pricing. For any wholesale prices, do contact us for more information.