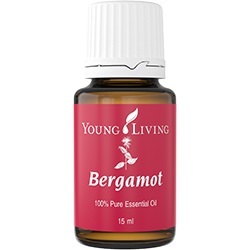 Young Living Bergamot Essential Oil
Bergamot essential oil has a light, citrusy scent that provides relaxing and refreshing aroma. Its antibacterial properties makes it excellent alternative for natural deodorant and skin rejuvenator.
How to Use
Diffuse or apply to temples and forehead.
Caution: Bergamot is very photosensitive and should NOT be applied to skin that will be exposed to direct sunlight or ultraviolet light within 48 hours. If pregnant or under a doctor's care, consult your physician.
Ingredients
BERGAMOT Citrus aurantium bergamia
P/s: Prices quoted in Retail pricing. For any wholesale prices, do contact us for more information.