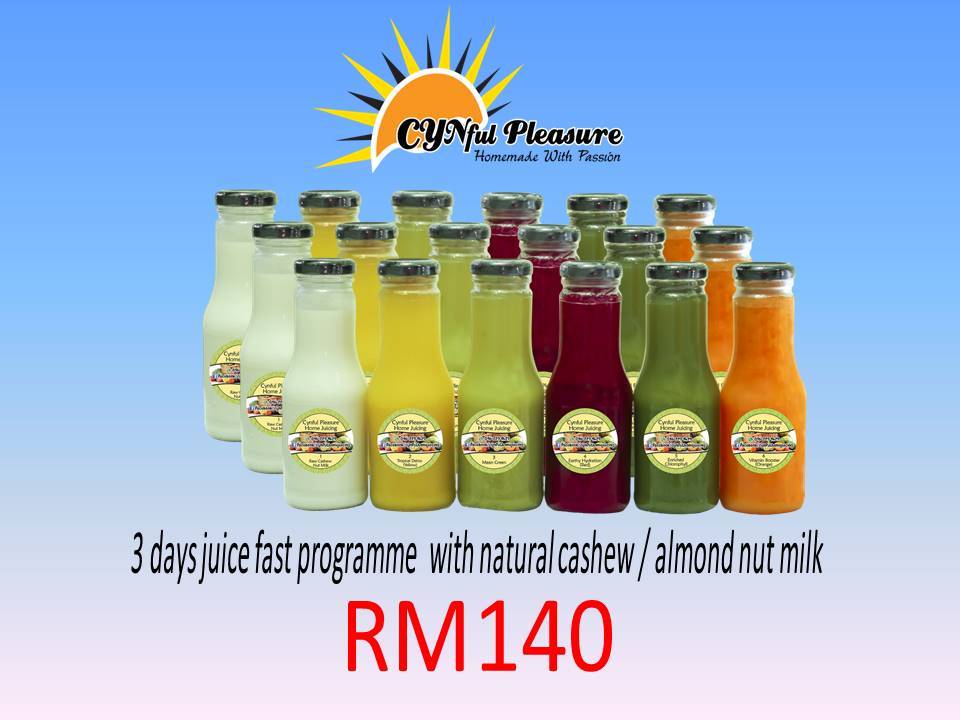 Cynful Pleasure Juice Fast with Almond Milk - 3 days
A 3 days rest and relax for your tummy and gut! Let the juices take care of the nutrients you need, and not having your stomach to work extra hard in digesting!
Come in 6 bottles of different combinations of juices consisting fruits and vegetables, your daily nutrients will be well take care!
*FREE!!! FOR LIMITED TIME!!
* A TUB OF BATH SALT WITH LAVENDER ESSENTIAL OIL TO DETOX BEFORE THE JUICE FAST! *