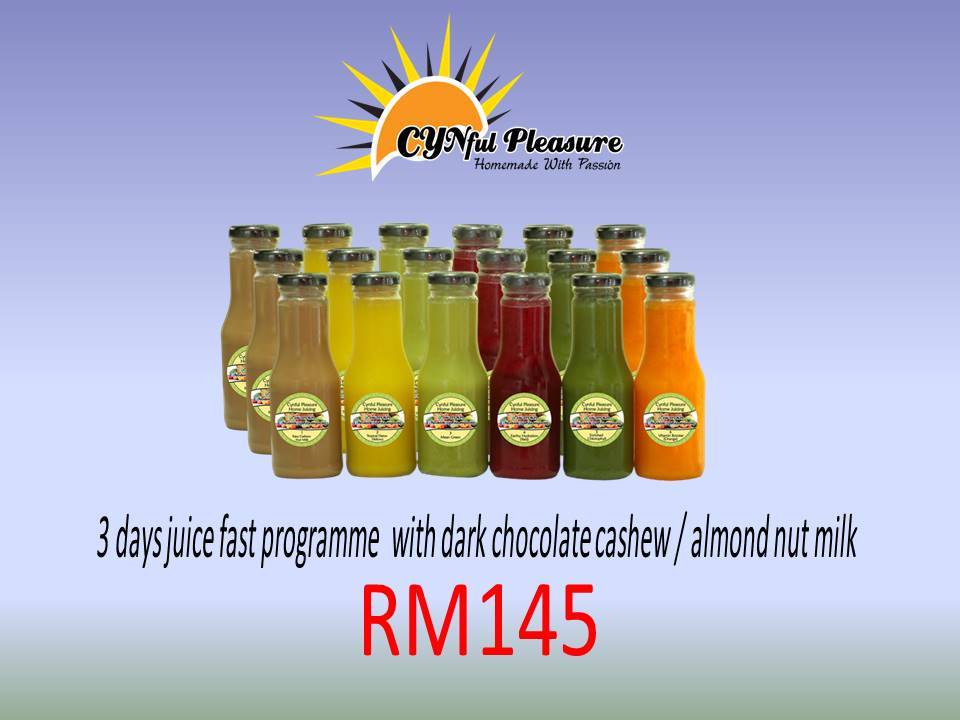 Cynful Pleasure Home Juicing - 3 days Juice Fast with Dark Choc Nut Milk
Have your body nutrients well taken care while they go on a rest. Cleanse them to make them work longer and better.
Just order 3 days, and it will be delivered to your door steps!
*FREE!!! FOR LIMITED TIME!!
* A TUB OF BATH SALT WITH LAVENDER ESSENTIAL OIL TO DETOX BEFORE THE JUICE FAST! *